Yes, it's finally here. My long awaited SP package, all the way from Canada!
Thank you Knitting Godmother.

Right, I'll shut up now.

Here's the good stuff...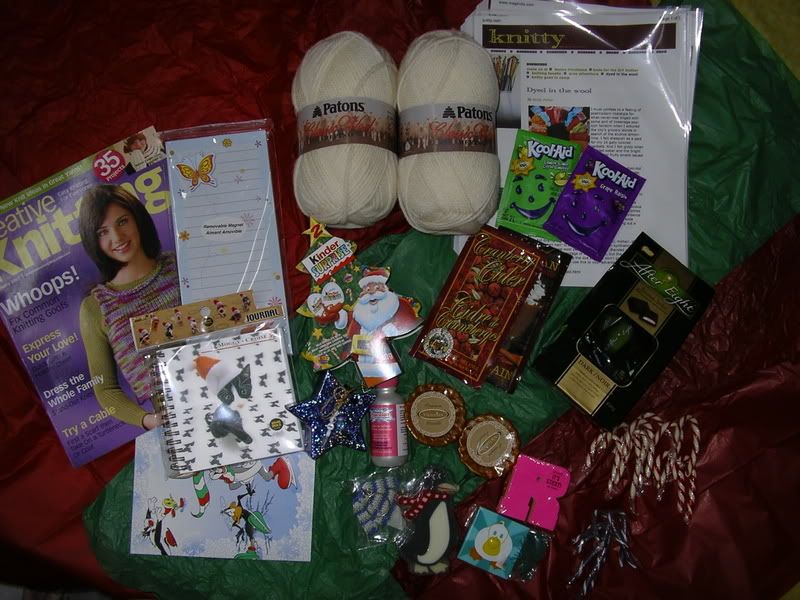 An overview. The lighting ain't that good but what're you gonna do eh?
I certainly have received a lot of yummy goodies. Chocolates, drink mixes, candy canes and Kinder Christmas Egg(?). Those are the collective edibles =) Next up, Cinnamon Candles, a very phunky tape measure (really needed that), Penguin Soap, R - ma very own post it pad, a cute Journal and a magnetic notepad (very cool)!!
Knitting related...my SP sent me some Kool-Aid (a-whoo-hoo!) with instructions from Knitty to dye the Patons Merino Wool, and she has included a pattern from Magknits for a cute bag. Oh yes...a bottle of woolwash (I love it, I've been actually looking for something like this!) and the Jan 2007 issue of Creative Knitting for my reading pleasure along with some handmade stitch markers.
Close ups...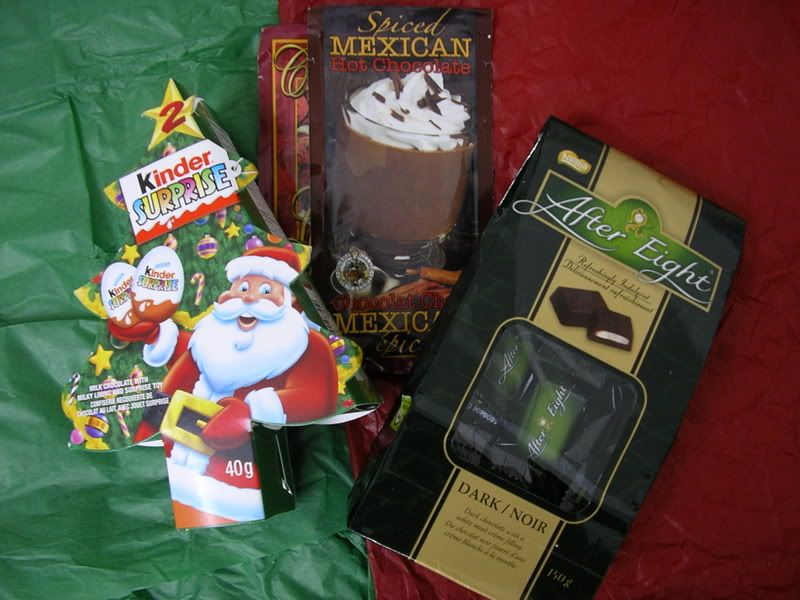 Gone in 60 seconds? I certainly hope not.
The fibery part of the package
Hmm...what should I knit? The wool is SO soft, I just wish it were cold enough here in Malaysia to wear woolly garments....sigh...we miss out on so much.
Purty handmade and customized stitchmarkers
Thanks a lot Knitting Godmother for a very excitingly Christmassy package.
Happy Holidays Everyone!
Current Mood: