Here is the picture of the other yarn that I received from my ---- for my Birthday. It's Katia Sevilla in the most gorgeous color, well I know I'm a purple person, but itsn't this blue just breathtaking? Don't mind the horrible editing, but I had no patience to run it through Photoshop or Illustrator so just used a lame block brush in Paint. I might update it later =)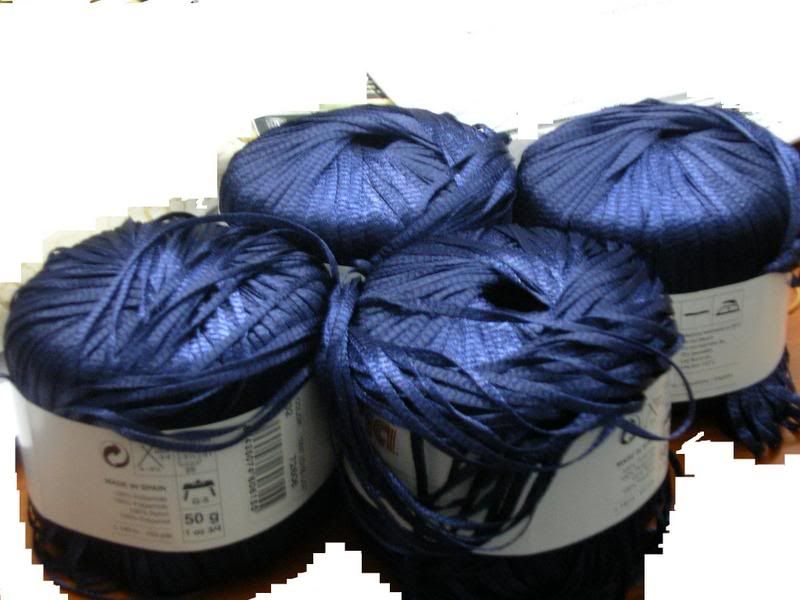 Finally Lelah is done. Cast off and everything. Just have to give her a good wash and see if she needs any blocking. Here is a picture taken just before casting off, the battery ran out after this so it's the closest FO pic I have: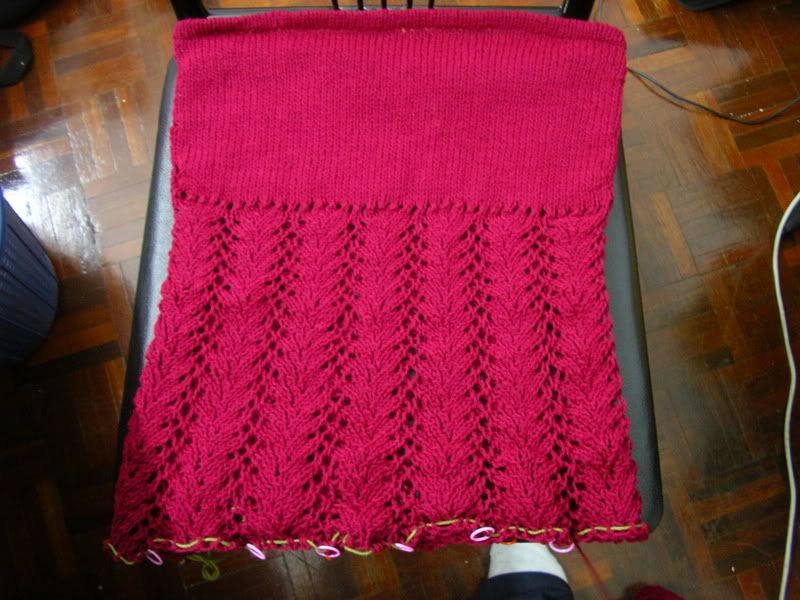 I'm not a big fan of the yarn I've used for this. I wish I had had some cotton or something just as nice, like silk (Tilli Tomas?? Now that's wishful thinking).
My shrug is done as well. But then after trying on I realized the back is a tad too short and so I decided to pick up the stitches and extend it a bit. I'm not quite sure where I'm going with this shrug because I barely have half a ball of the mohair left. Need a miracle here people.

Here is the last of my pending WIPs, a purple halter. My very first knitting project. I started it a LONG time ago at a LYS. I specified the pattern I wanted, the size I wanted and the ladies working there seem to have hearing problems and are too haughty to admit that they were wrong when I pointed out that the halter is not turning out the way I wanted it to.
This is the reply I got "Oh it's the same, the SAME, the same, the SAME. Don't worry. It will be the same."
How the bloody hell can two things be the same when the pattern is SO CLEARLY different? Are they stupid or am I blind? It cost me a fortune for this damn thing.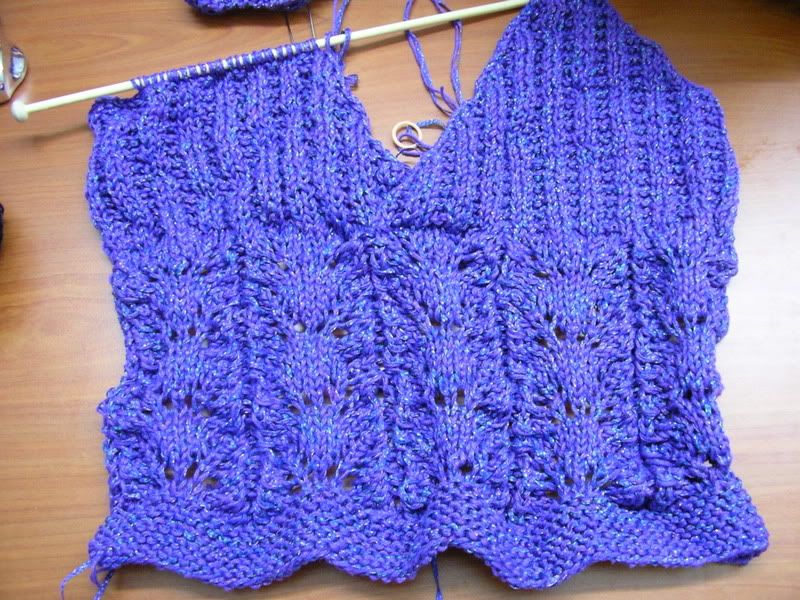 I don't like it. Can I sue?
Well since I'm almost through two of my three pending WIPs, I decided to treat myself and cast on for a new mini project. It's the Eye Mask from Knitty. My ---- requested for one to cope with my nocturnal habits during weekends when I'm at his place. I love staying up late, blopping, blogging, knitting and just plain wasting time =) so much so that he's given up convincing me to sleep at night. Actually I cast on a few days ago and it's done now. I wish I could post a picture but again, batteries dead.

Somehow the pattern did not agree with what I was looking for so I completely altered it beyond recognition and instead, I followed the instructions in my head. Does that make this my own pattern?
What do you think?
Well that is about all I have for this time. Oh except for leaving you with a picture of a WIP that is about 10 months old now. It's a crochet poncho.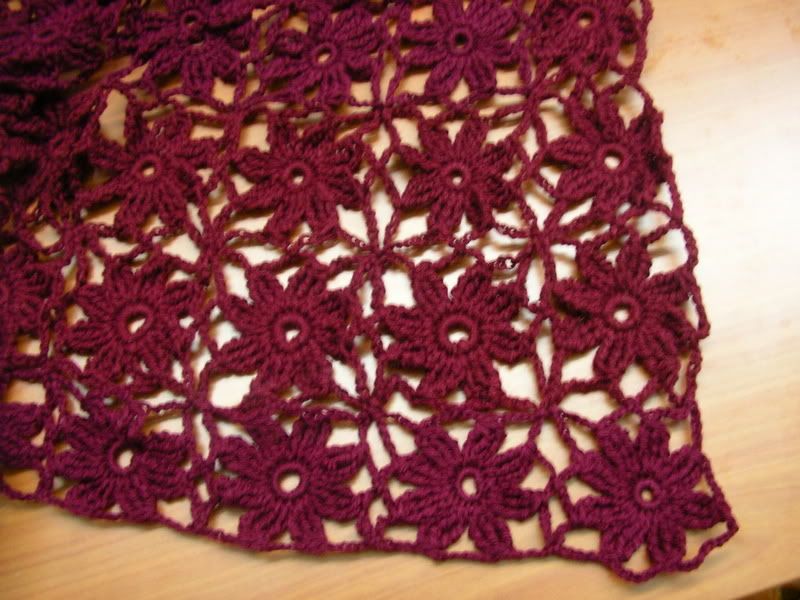 It's so simple, why can't I just finish it?
Happy Knitting everybody!!
Current mood: