Exam stress.

I cast on for...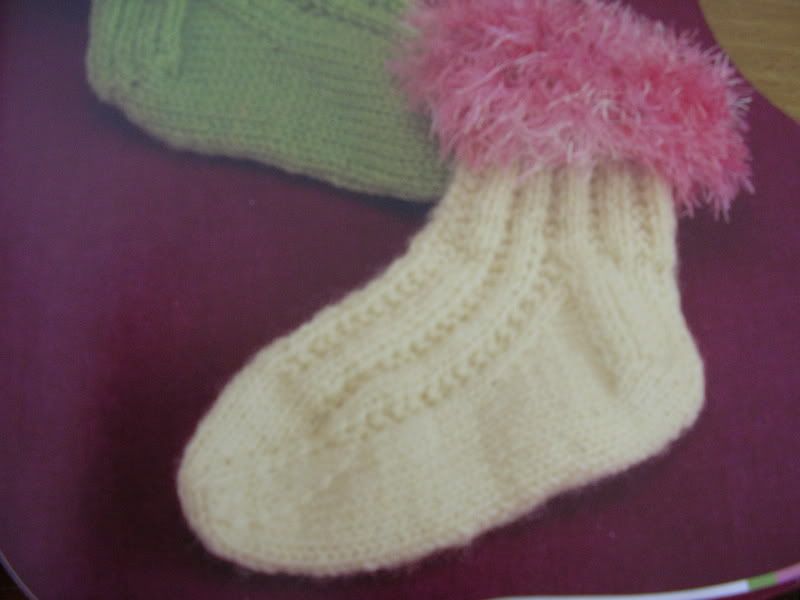 Toddler socks
It was a win-win situation. I get to practice socks, beat stress, end up with an FO and blog about it too.

And it turned out to be...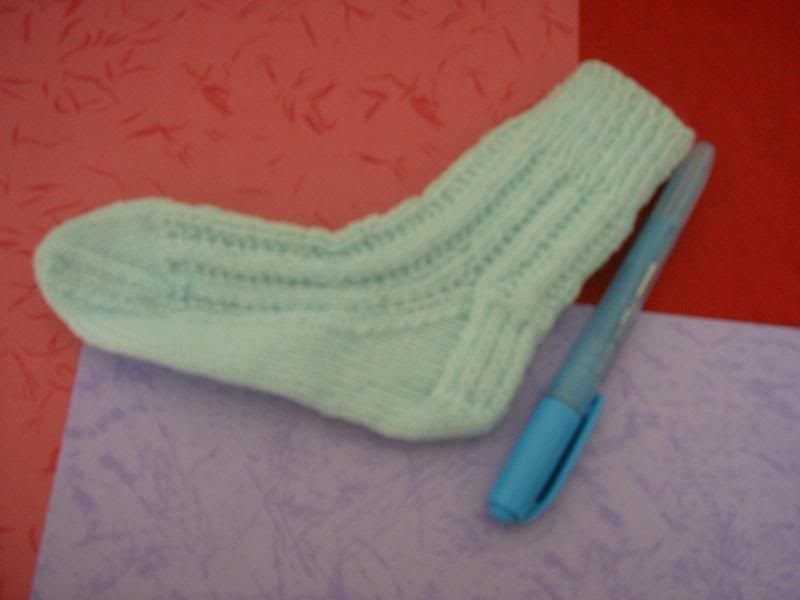 Look Ma...no holes! (with a pen for scale)
Toddler? Three year old more likely.
Why? Uh...well technically, I did swatch it but then realised it was a tad too big but continued knitting anyway. No harm, no foul. I did learn how to get rid of the darn holes, keep my stitches even AND the kitchener stitch too!

Now I have one sock in a size that is certainly no use to anyone I know. My first sock, I think I shall frame it. Memories of Socktoberfest immortalised in a framed sock. Interesting.

Anyways moving on. Kathy at MinxKnits finally received her funky scarf and I'm ecstatic to say, she loves it.
Here is a lovely picture that she was nice enough to take while modelling it!

Doesn't she look purty?

In other news, if you are completely bored and are looking for something to do, check out these bloopers in the celebrity world and entertaining commentating, go visit this site. I'm sure you already know about it but ah well, it's easier having the link put out for you.

Happy Knitting bloggeroos!

Current mood: