I assume that most of you have already heard about the shooting at Virginia Tech University. I was certainly shaken up to hear of the horrific incident that left so many people dead and dozens wounded.

I cannot begin to understand what the families of the victims are going through right now. So I shall not say more.

Let's all send out a prayer asking God to give strength and support to the families and friends of the victims of this tragic incident. Thank you.
---------------------------------------------------------------------------
I believe that most of you might have seen this:
Good Yarn Karma is the brainchild of Donyale, Jae and Nora. They came up with the brilliant idea of a place to give away or swap yarn that you may have stewing in your stash cupboard, making friends with dust bunnies.

It's simple enough. Got some yarn you know you'll never use? Swap it or give it away to a loving home. Magazine, knitting notions, fiber....basically anything knitty.....Good Yarn Karma will help you clear your stash for new stuff ;o)
To find out more, click on the button =) Go on y'all get yourself some good karma.


My very first swap resulted in me receiving these gorgeous goodies from
Kimberly
.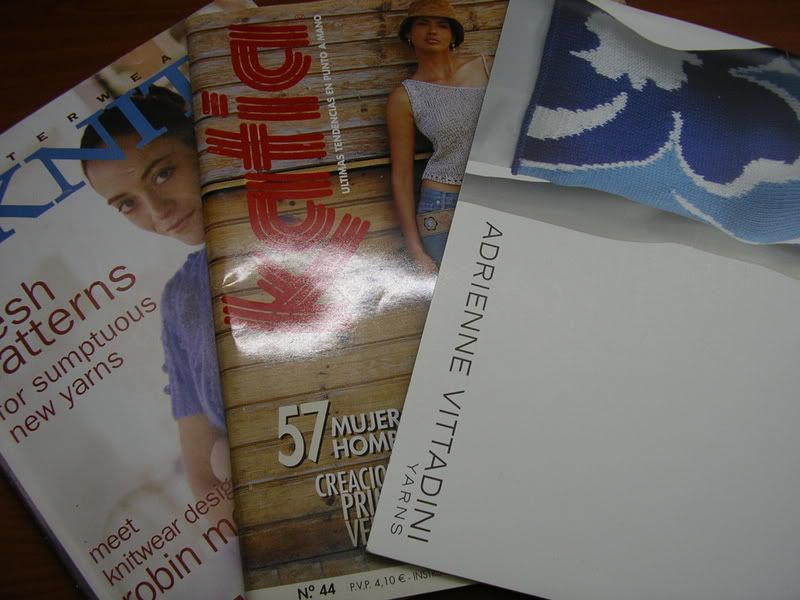 Speaking of goodies, I received three gorgeous skeins of Knitpicks Gloss in Black from

Mira

as a resolution of two rather funny bets that we had! Thanks chica.
It's so lovely. Excuse the crappy picture. Batteries did a good number on me.
I know I'm rather late to jump on the bandwagon, but after much contemplation I got this off of Amazon for a steal! The lovely and extremely talented Kitman brought it over to me and boy was I surprised at the thickness of the book. I still haven't got the time to go through it but it seems vibrant and fun.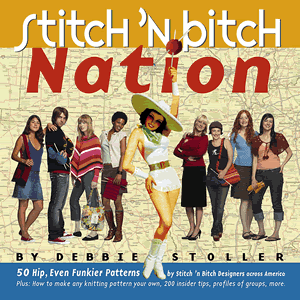 That's all for now. Happy Knitting everyone.